Other sites of interest
There are many other travel sites which are associated with the Mediterranean and its history. Although this site concentrates on Ancient Greece, you'll find there are other fascinating places in the Mediterranean which you might like to learn about and perhaps visit.
Here are a few links to other sites. Some of them are simply wonderful places to visit for a holiday, but most of them will have a good deal of history lurking in the background as well.
Love-London-Museums.com – Discover this guide to London museums both big and small including historic houses, specialist museums in London, military museum, unusual museums, London tours and cheap London hotels.
Cyclades Islands: These popular islands have a few antiquities and a lot of beaches. Michael and Karin provide a personalized travel guide including maps and photos. They provide content and links for Paros, the Cyclades, Greece and the world of living abroad.
Which is the best Greek island? — It depends. Choose yours at GreekIslandTravelGuide.com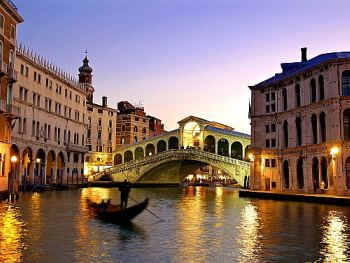 Italy Facts: tourist information about Italy, with people, culture, lifestyle, food, recipes, news, festivals, vacation ideas, beaches, restaurants, hotels, travel hints and secrets from a native insider.
Discover France with experienced travelers at France-travel-info.com who share with you a decade of travel tips, information about specific regions and sites and language helps. Come with us as we explore the hidden gems, cycle the Loire Valley, explore chateaux, and sip wine in the Burgundy region. Let our favorite country become your favorite country.
Live and work abroad: The possibilities, the opportunities are endless; limited only by your imagination. Learn about becoming an expat or nomad HERE
Read why you should here >>
Family Travel
Family Vacations That Create the Best Memories
Vacation times are some of the most special for families because it gives them a chance to spend some high quality time together and to make great memories. But not all family vacations are equal. Some actually do not give families lots of time together. Instead that have each member going in different directions and doing their own thing. When this happens it may be fun for individuals but as a group, they do not get the chance to create lasting memories.
Families should aim to spend quality time together when they are on vacation and there are some vacations that lend themselves to making sure that this occurs. Here are a few of those options that will make your family vacation memorable.
Chartering a yacht or sailboat may not seem like the perfect family vacation until you think about the amenities and benefits having your own private sea vessel offers. You can Charter a private sail boat or yacht and go boating anywhere you would like. One particularly wonderful place to do some boating is in southern Europe. This part of the world has some of the most beautiful and calm waterways anywhere. You might even want to take a trip around the lovely Greek isles which offer a great combination of Old World charm and New World sophistication in addition to beautiful beaches and ancient sites.
You can rent any size sailboat or yacht and hire full crew that will make sure that you and your family are pampered and have all of their individual needs met. Today's high quality boats come with a range of luxurious and comfortable elements including amazing staterooms, Jacuzzis, private gyms, theaters, and full kitchens. The crew will also prepare meals for your family.
These boats will also have fishing gear and all the equipment your family needs to go snorkeling or scuba diving. Best of all you get to spend lots of uninterrupted time with the family where you can enjoy each other's company and bond. You can charter one of these amazing boats at any number of reputable companies.
Vacation With the Grandparents
One idea for great vacation with the family is to spend some quality time with the grandparents. How about bringing the grandparents along as part of your group no matter where you go. It's great if you can create a scenario where you do a road trip allowing for everyone to be in the same vehicle at the same time. During these extended drives, the grandparents will get a chance to tell stories, and spend extended time with the grandkids and you.
This scenario will create great memories and wonderful opportunities to take pictures and videos. Your family can decide if you want to go to a specific destination like a theme park or some other cultural location. No matter where you decide to go, the fact that you bring three generations together means that it will be a great vacation time.
Make plans to go on both of these vacations with your family. By selecting vacations where you all spend lots of time together, you create the perfect environment to make lasting memories.
Greece Accommodation
Our number one piece of advice for choosing where to stay in Greece is to be near the center of local activity, port or restaurants. It is always easy to find transportation to and from the ancient sites. It is far more convenient to have cafe's and tavernas near your hotel so that you have more choices.
For many years we have been associated with Clickstay.com with complete satisfaction. We stay in apartments or villas whenever possible; they usually offer the best value for comfort and space.
The Ancient World
Travel Ancient World Sites
Many ancient world sites can now be visited easily. This guide highlights many world famous ancient destinations, providing information about the ancient civilizations, their cultural history, incredible architecture, and useful visitor information.