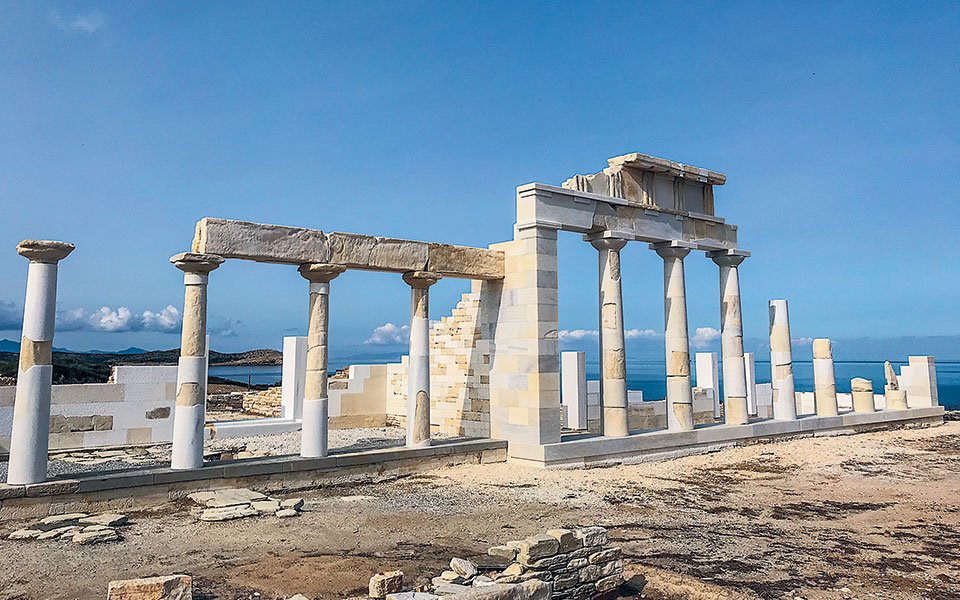 Active ancient Greece dig
It has long been known there was a large archaic period (500 B.C.) settlement here but only in the last few years have its extent and importance been recognized as major finds are uncovered each year. These include a high quality kouros that was found in three parts over three years. In 2016 the count stands as 15 buildings in addition to the temple and ritual dining hall. Many of the artifacts can be seen in the excellent Paros Archeological Museum.
As the site of ongoing archeological digging, access to these islands is limited. Yet you can hire a boat in Antiparos to take you there. Also there is periodically a call for volunteers to help with the tedious work—but the after work parties are great fun.
2023 Update:
Update on the ongoing restoration at the archaeological site of Despotiko – Friends of Paros & Antiparos Friends of Paros & Antiparos Amis de Paros & Antiparos
The 2020 photo above is from H KAΘHMEPINH news where there is also info about next years reconstruction and plans to improve visitor access.
We visited the site in May 2019. Our photo journal contains more information–you may need to select the i button.
To visit Despotiko you go through Antiparos. To visit Antiparos you go through Paros. Learn about both on our sister site Parosparadise.com