Other sites of interest
There are many other travel sites which are associated with the Mediterranean and its history. Although this site concentrates on Ancient Greece, you'll find there are other fascinating places in the Mediterranean which you might like to learn about and perhaps visit.
Here are a few links to other sites. Some of them are simply wonderful places to visit for a holiday, but most of them will have a good deal of history lurking in the background as well.
Love-London-Museums.com - Discover this guide to London museums both big and small including historic houses, specialist museums in London, military museum, unusual museums, London tours and cheap London hotels.
Cyclades Islands
These popular islands have a few antiquities and a lot of beaches. Michael and Karin provide a personalized travel guide including maps and photos. They provide content and links for Paros, the Cyclades, Greece and the world of living abroad. They are specialists in private villa rentals.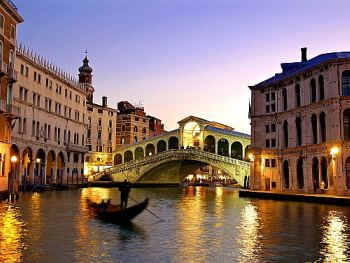 Italy Facts
: tourist information about Italy, with people, culture, lifestyle, food, recipes, news, festivals, vacation ideas, beaches, restaurants, hotels, travel hints and secrets from a native insider.
Discover France with experienced travelers at France-travel-info.com who share with you a decade of travel tips, information about specific regions and sites and language helps. Come with us as we explore the hidden gems, cycle the Loire Valley, explore chateaux, and sip wine in the Burgundy region. Let our favorite country become your favorite country.
Ireland Travel Information-- Michael & Karin use their extensive travel experience from living in Ireland for tips to suit your personal choices and budget. Includes maps, photos, bargain b and b's, cottages, and rental cars. Travel Ireland as an insider.
Greece Accommodation
Our number one piece of advice for choosing where to stay in Greece is to be near the center of local activity, port or restaurants. It is always easy to find transportation to and from the ancient sites. It is far more convenient to have cafe's and tavernas near your hotel so that you have more choices.
The internet has brought many changes to finding accommodation in Greece as elsewhere. You can browse through so many choices it ceases to be helpful. A quality site that offers affordable alternatives throughout all Greece is www.Trivago.com
The Ancient World
Travel Ancient World Sites
Many ancient world sites can now be visited easily. This guide highlights many world famous ancient destinations, providing information about the ancient civilizations, their cultural history, incredible architecture, and useful visitor information.
Return to Visit Ancient Greece from Travel Sites